THE BEST IN THE GAME CHOOSE FULL SWING

TIGER WOODS

PRO WIDESCREEN & VIRTUAL GREEN

A winning percentage that bordered on a monopoly, being #1 in the world for 281 weeks in a row, or if that doesn't do it for you, winning 4 majors in a row by double digits en route to something so groundbreaking that it had to be named "the tiger slam."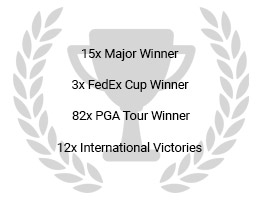 "WITH FULL SWING, HAVING THE ABILITY TO HIT AND SHAPE SHOTS AT HOME, JUST ALLOWS ME TO FOCUS ON THE TOURNAMENT AND FOCUS ON WINNING."- TIGER WOODS

JASON DAY

PRO WIDESCREEN & VIRTUAL GREEN

With both a Full Swing Simulator and Virtual Green to play regardless of the weather outside, Day has built a collection of trophies on the way to capturing his first major in a battle of a PGA Championship. Day wants more and Full Swing is here to help him fight for what's next.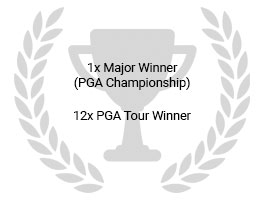 "SOMETIMES I'M TRYING TO HIT A DRAW OR SOMETIMES A FADE, DIFFERENT TRAJECTORIES, YOU CAN'T DO THAT ANYWHERE ELSE WITHOUT HAVING FULL SWING SIMULATOR." – JASON DAY

GARY WOODLAND

PRO WIDESCREEN & VIRTUAL GREEN

Long known for being an "athlete" with the long ball, Gary Woodland became a rounded player and the world took notice, on one of the grandest stages, the U.S. Open at Pebble Beach. Now that he has gotten the world's attention, he wants them to see him become the best player in golf.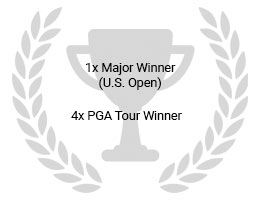 "FULL SWING CONTINUES TO GET BETTER, CONTINUES TO IMPROVE, CONTINUES TO UPDATE. THAT'S WHAT IT'S ALL ABOUT. AS LONG AS I CONTINUE TO IMPROVE MY GAME, YOU WANT TO PARTNER WITH PEOPLE THAT ARE DOING THE SAME THINGS AND FULL SWING'S DOING THAT." – GARY WOODLAND

BRANDT SNEDEKER

PRO SERIES

"Sneds" cemented his place in history with his 2012 FEDEX Cup, almost as much as firing a 59 en route to winning another Wyndham Championship with a few wins at Pebble Beach along the way. Sneds is clear that while his family is his priority, his game is still going to get his full focus and his simulator makes it possible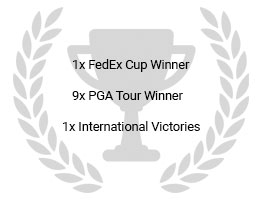 "THIS LETS ME SPEND MORE QUALITY TIME WITH MY FAMILY, CAN'T PUT A PRICE TAG ON THAT."- BRANDT SNEDEKER

AARON WISE

PRO WIDESCREEN & VIRTUAL GREEN

Not the typical junior golfer growing up, Wise made the most of his opportunity at the University of Oregon winning an individual title while leading his team to a national championship it wasn't time to slow down when he won the AT&T Byron Nelson Championship on way to being the 2018 PGA Tour Rookie of the Year.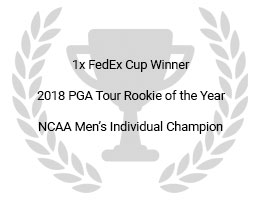 "ONE OF THE THINGS I TOOK AWAY FROM TIGER IS MAXIMIZING YOUR PRACTICE TIME, GETTING AS MUCH DONE IN AS SHORT A TIME AS POSSIBLE. ON MY SIM, I CAN PRACTICE, PLAY 18 IN AN HOUR AND THAT FEEDBACK IS HUGE FOR ME." – AARON WISE

JUSTIN ROSE

PRO SERIES & VIRTUAL GREEN

A major is great, a gold medal won for golf for the first time in over a century, that is historic. Rose has been a global sensation, playing both PGA and European Tour, building a collection of trophies and reaching #1 in the overall world golf ranking as he continued to win.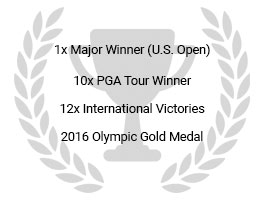 "THE DATA I GET FROM MY FULL SWING SIMULATOR TAKES MY PRACTICE TO THE NEXT LEVEL AND THAT TRANSLATES DIRECTLY ON THE COURSE." – JUSTIN ROSE

BROOKE HENDERSON

PRO SERIES

As the winningest Canadian golfer in history by the age of 21, she's just getting started. In the spotlight since a young age, Henderson uses her simulator to continue to improve and get ready for what is next.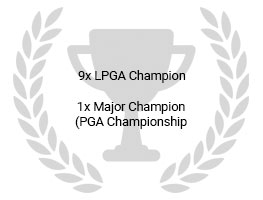 "I KNOW THAT FULL SWING WILL HELP ME AS I PREPARE FOR GOLF'S BIGGEST STAGES." – BROOKE HENDERSON